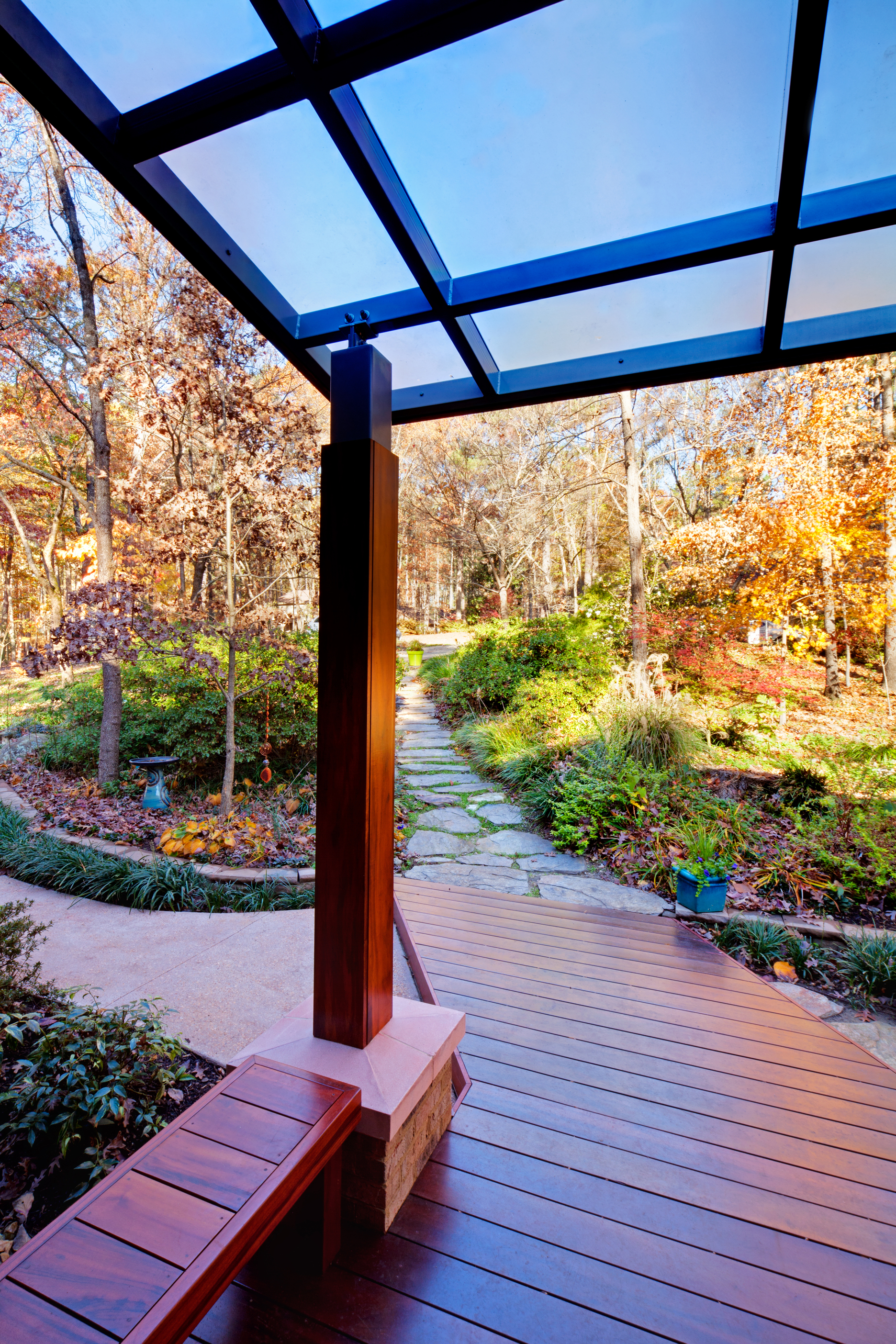 Goetz-Cunningham Residence
The Goetz-Cunningham residence addition was designed on a wooded site which slopes southward away from the existing house with views of nature. We worked closely with the clients to design an addition that works to complement the existing 1980's contemporary structure. The design focus revolved around three main areas of the house; a living space, exterior views and a translucent overhead roof condition at the front entry. We were able to expand the clients' exterior views by redesigning their existing multilevel deck and installing horizontal cable rail systems throughout to open up their views. A new unheated sunroom allows the owners to enjoy views of the landscape throughout the year and a new covered porch with a translucent roof will add a high design element to the north façade of the house as well as provide protection from the elements and allow natural light to filter into the existing entry foyer.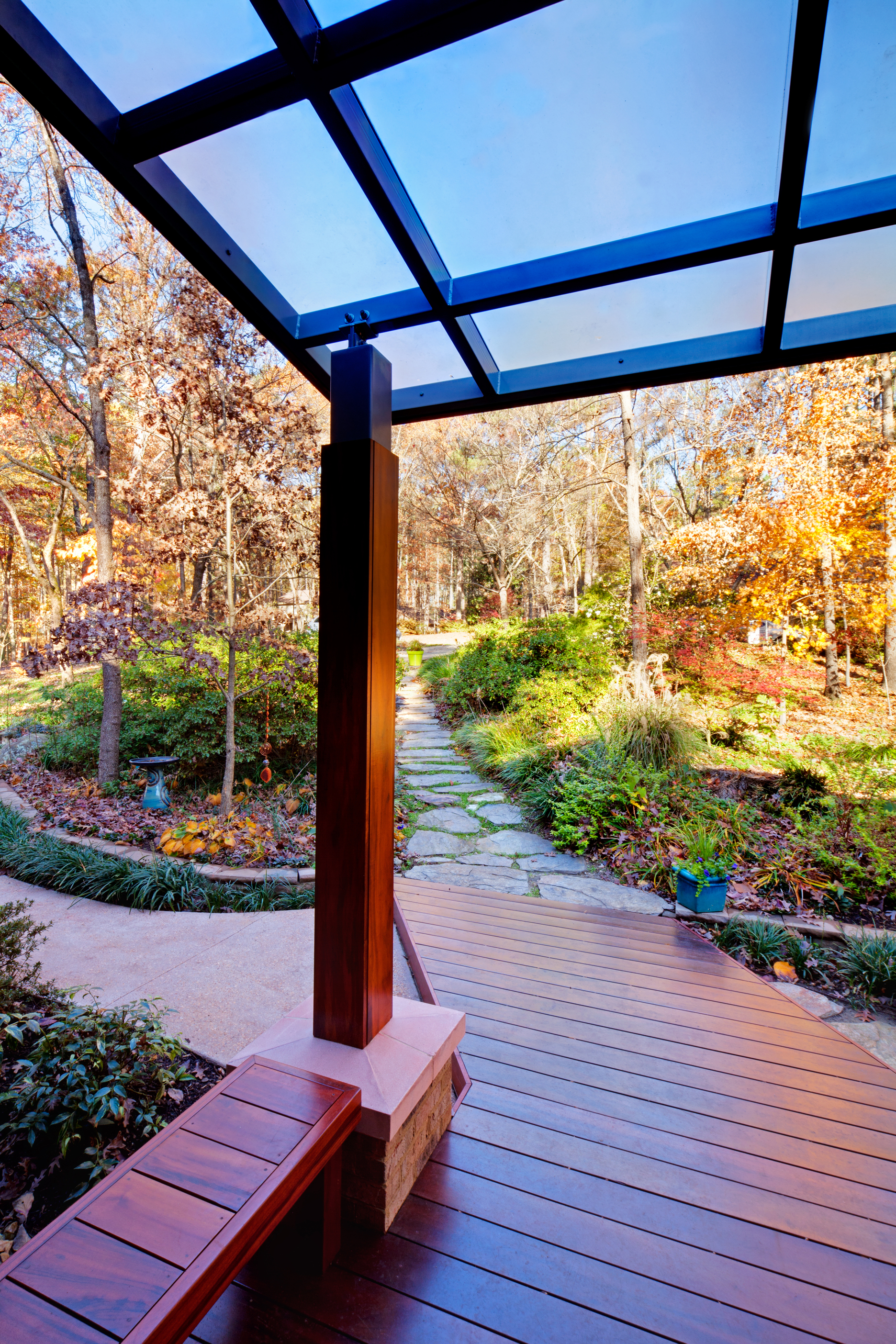 Porch Cover
Square steel columns clad in tigerwood support a translucent roof supported by rectangular steel tube framing and a 3-Form roof system. The horizontal decking in tigerwood reaches into the landscape and connects with the stone pathways.
Rear deck and sunroom addition
Front porch entry at stone walkway
Existing Front Elevation
This existing front elevation required a new front porch addition with a stone walkway and a new wood deck to connect the porch to the landscape.