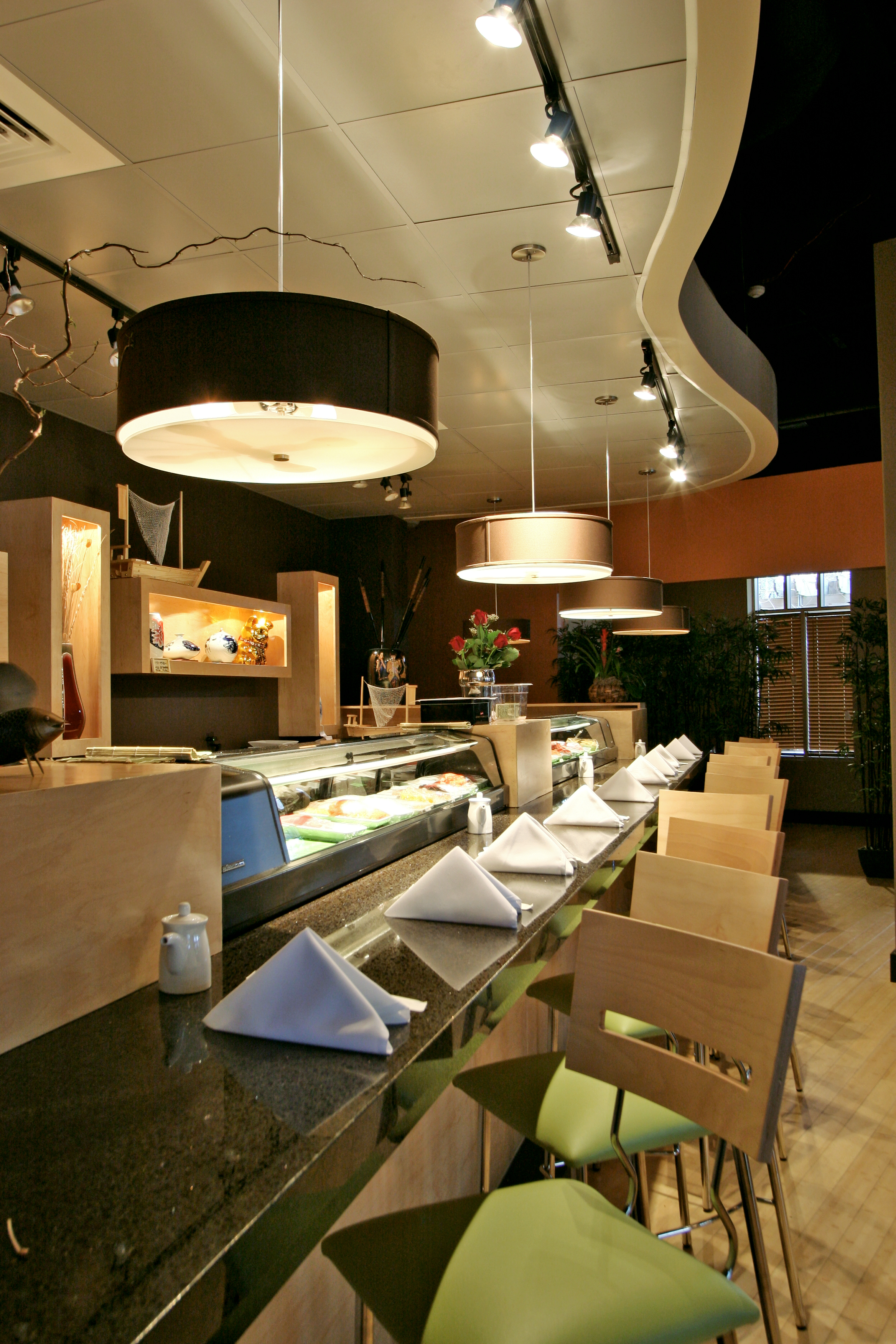 Ginza Japanese Steakhouse, Cary, NC
The existing restaurant space needed accompany provisions for a sushi bar, cocktail bar, hibachi dining room, sushi-dining area with tatami seating and a private dining room. The interior design was influenced by nature with a neutral color palette of taupe, beige, chocolate brown, warm orange and pear green. A translucent glass screen separates the entry way and the cocktail bar with lighting to reveal the etched glass plant design. Japanese bamboo planters were used as partitions between the sushi bar and dining areas.
Bamboo flooring was placed throughout the dining and cocktail areas. Due to its high strength, long-range durable properties a seamless, maximum performance broadcast flooring system was used in the hibachi dining room with stainless steel and granite furnishings. High performance, high-tech fixtures and systems were placed at the restaurant entry, cocktail and sushi bar areas.
Designed in association with Strahan Associates.